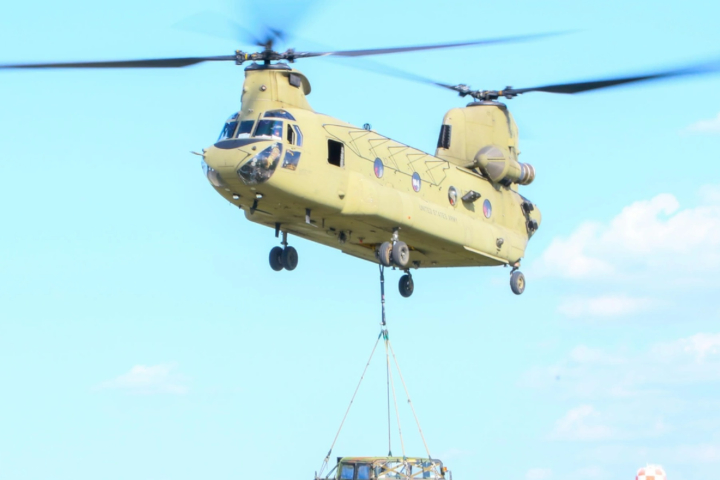 Boeing CH-47F Chinook
The first fully-equipped Army Chinook, designated the CH-47A, entered service in August 1962 and was one of the first two helicopters powered by a turbine engine; the other was the UH-1 Huey. Its primary mission is transport of troops, artillery, equipment, and fuel; the "CH" stands for Cargo Helicopter, and it is considered the "workhorse" of the U.S. Army helicopter fleet.
The Chinook has several means of loading cargo including multiple doors across the fuselage, a wide loading ramp located at the rear of the fuselage and three external hooks to carry underslung loads. The Chinook's ability to carry large, underslung loads has been of significant value during natural disaster and humanitarian relief missions.
The most current variant, the CH-47F, is an advanced multi-mission helicopter for the U.S. Army and international defense forces. It contains a fully integrated, digital cockpit management system, Common Avionics Architecture System (CAAS) Cockpit, and advanced cargo-handling capabilities that complement the aircraft's mission performance and handling characteristics.