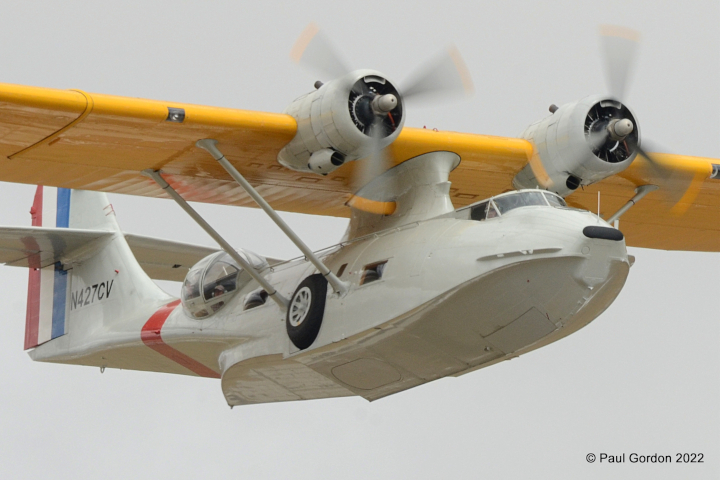 Consolidated PBY/PBV-1A Catalina Patrol Bomber
American military leaders recognized the emerging competition for dominance in the Pacific during the early 1930s by the Empire of Japan. A competition to build a long range patrol flying-boat was initiated by the U.S. Navy, and Consolidated Aircraft won the contract. The PBY features a "parasol" wing mounted on a pylon over the fuselage and twin waist blisters at the rear of the aircraft to enhance observation for air-sea rescues and submarine detection. The fuselage is part boat, with a stepped "hull".
The "Cat" saw duty in the Atlantic and the Pacific attacking Axis submarines, and as a patrol bomber early in the war. As a search-and-rescue aircraft, the Catalina was unsurpassed. Following the sinking of the USS Indianapolis a Catalina served as a rescue boat, protecting the sailors from shark attacks until help arrived. When there was no more room in the fuselage, sailors were tied to the wings; 56 sailors were rescued.