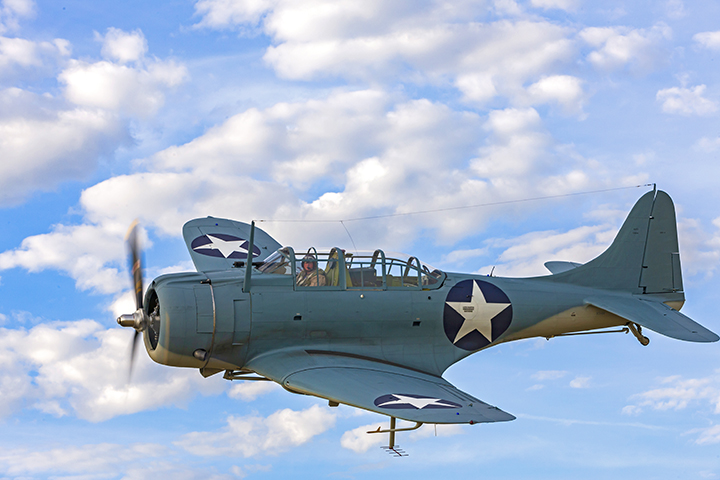 Douglas SBD Dauntless
The SBD Dauntless entered service in 1940. It was borderline obsolescent at the time of the attack on Pearl Harbor. Surprisingly, the "slow but deadly" not only held its own, but became a "hero" airplane of the war, most notably at the Battle of Midway (4-7 June, 1942) during which four Japanese aircraft carriers were sunk. This Dauntless is one of only three SBDs flying in the world today.
The Battle of Midway represented the first decisive naval victory over the forces of Imperial Japan.