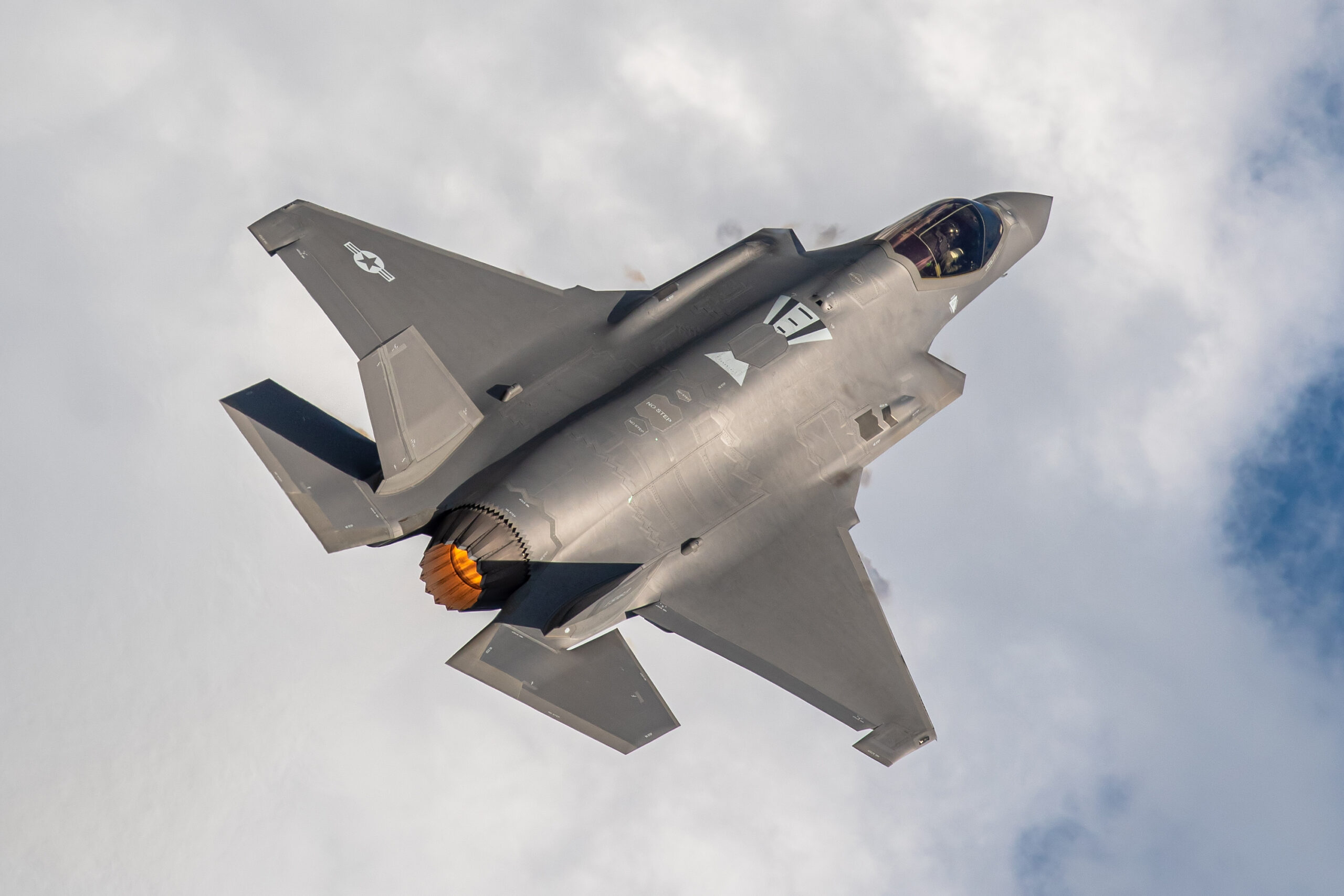 F-35A
Mission
The F-35A is the U.S. Air Force's latest fifth-generation fighter. It will replace the U.S. Air Force's aging fleet of F-16 Fighting Falcons and A-10 Thunderbolt II's, which have been the primary fighter aircraft for more than 20 years, and bring with it an enhanced capability to survive in the advanced threat environment in which it was designed to operate. With its aerodynamic performance and advanced integrated avionics, the F-35A will provide next-generation stealth, enhanced situational awareness, and reduced vulnerability for the United States and allied nations.
Features
The conventional takeoff and landing (CTOL) F-35A gives the U.S. Air Force and its allies the power to dominate the skies – anytime, anywhere. The F-35A is an agile, versatile, high-performance, 9g capable multirole fighter that combines stealth, sensor fusion and unprecedented situational awareness.
The F-35A's advanced sensor package is designed to gather, fuse and distribute more information than any fighter in history, giving operators a decisive advantage over all adversaries. Its processing power, open architecture, sophisticated sensors, information fusion and flexible communication links make the F-35 an indispensable tool in future homeland defense, Joint and Coalition irregular warfare and major combat operations.
Pilot
Major Kristin "Beo" Wolfe is the Commander, F-35A Lightning II Demonstration Team, 388th Fighter Wing, Hill Air Force Base, Utah. The mission of the F-35A Lightning II Demonstration team is to showcase the unique aerial capabilities of the Air Force's most advanced fifth-generation multi-role stealth fighter, the F-35A Lightning II, as well as highlight the history of the Air Force's service through heritage formation flights. Additionally, she provides operational oversight and direction for the 13-personnel team, to include maintenance, aircrew flight equipment, and public affairs Airmen.