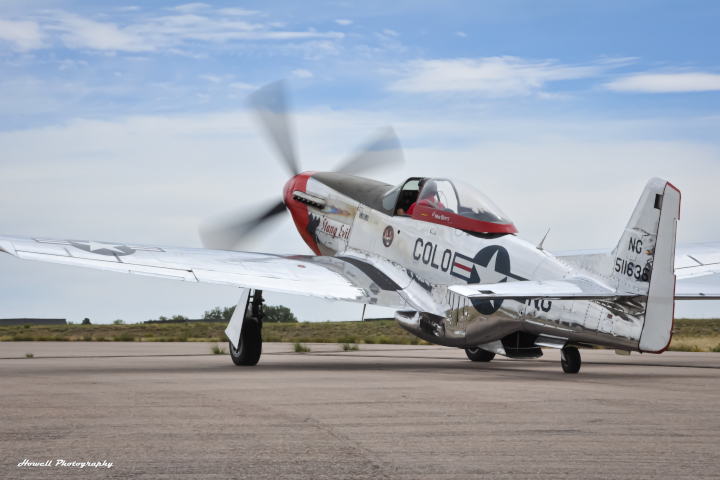 North American P-51D Mustang
The icon of fighters and considered to be the best piston-engine aircraft off WWII, the early P-51 was less than effective at high altitudes in its first iterations. With the advent of nearly 24-hour bombing of Germany, the bombers making daylight raids needed fighter escorts that could remain with them and protect them over enemy targets, as well as on the return trip back to base.
When the P-51 was refitted with the legendary two-stage supercharged Merlin engine, the resultant P-51D became the formidable fighter that is remembered today. Equipped with jettisonable drop tanks, it had an operational range of more than 1,600 miles. Fitted with a Plexiglas "bubble" canopy for all-around vision, it flew to a maximum speed of about 440 miles per hour and had an operating ceiling of over 41,000 feet. Armed with six wing-mounted 0.50 caliber machine guns, 500-pound bombs, or rocket launchers, as a long-range, high-performance, high-altitude fighter, the P-51D was highly effective in its primary mission of escorting USAAF heavy bomber formations all the way into Germany and back.
Starting in 1945, the Mustang was also used for missions over Japan from bases in the Mariana Islands. The photoreconnaissance version of the Mustang, the F-6, was used by both the USAAF and the RAF.