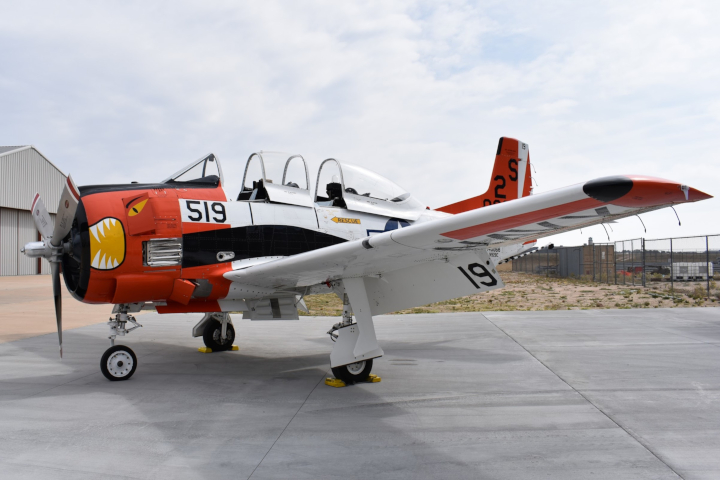 North American T-28 Trojan
Two North American Aviation T-28 Trojans are at the airshow. The Trojan is a two-person military trainer aircraft used by the US Air Force and US Navy beginning in the 1950s. Besides its use as a trainer, the Trojan was successfully employed as a counterinsurgency aircraft during the Vietnam War. The "D" model had six under-wing hard points for rockets or bombs. It has continued in civilian use as an aerobatics and warbird performer.
The T-28 flew for the first time in 1949; it was designed to replace the T-6 Texan. A total of 1,948 were built. After becoming adopted as a basic trainer by the USAF, the US Navy and Marine Corps adopted it as well. The Air Force phased out the aircraft from basic pilot training by the early 1960s.