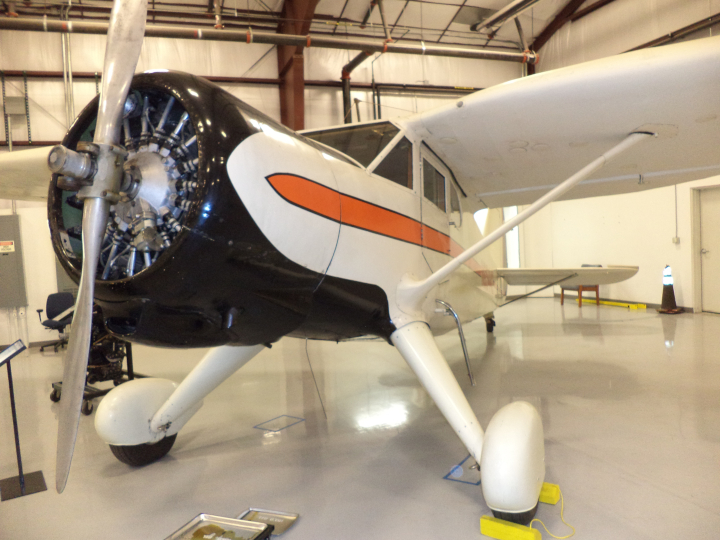 Stinson V-77 Reliant "Gull Wing"
Developed as a civilian sports and executive aircraft in the mid- 1930's, the rugged Stinson Reliant was popular in the U.S. and overseas. In 1936, a new, higher-lift wing was fitted, and the new series became known as "gull-wing" Reliants.
When America entered World War II, production of civilian Reliants ended, and some were pressed into service with the U.S. Army Air Corps. The Reliant was used by the Army as a utility aircraft, designated UC-81, and as a trainer, designated AT-19. The British government received 500 Reliants which were used by the Royal Navy and Royal Air Force for training, transport and communication duties. After the war, about 350 of the 500 British Reliants were returned to the U.S., and many were sold as surplus. They were known as the model V-77.
This "gull wing" V-77 Reliant was owned by the late Tuskegee Airman Frank Macon. He presented it to the museum on November 11, 2019. Mr. Macon was noted for his work in encouraging youth to live with purpose and conquer their challenges. His book, I Wanted to Become a Pilot: the Making of a Tuskegee Airman, is inspirational for youth and adults. Mr. Macon overcame dyslexia to serve his nation and build a successful career and life of service.