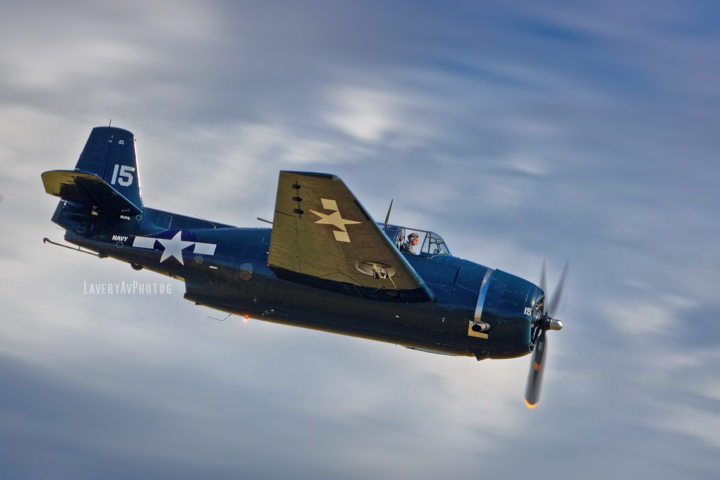 TBM-3E Avengers
Both Avengers in the Pikes Peak Regional airshow were built by General Motors, so they carry the "TBM" (General Motors) designation rather than the "TBF" designation for Grumman.
The Avenger torpedo bomber entered U.S. service in 1942, saw its first combat action at the Battle of Midway, and remained in use long after WWII. Its unique compound angle wing-folding mechanism resulted in minimal storage space despite the Avenger's significant size.
On September 2, 1944, while on a mission to attack a Japanese radio station on ChiChi Jima, 600 miles southwest of Japan, pilot and future 41st President of the United States Lieutenant Junior Grade George H. W. Bush's Avenger was heavily damaged by anti-aircraft fire. LTJG Bush competed his mission by releasing his bombs on target before being later forced to bail out over the ocean. He parachuted and was later rescued by the submarine USS Finback.