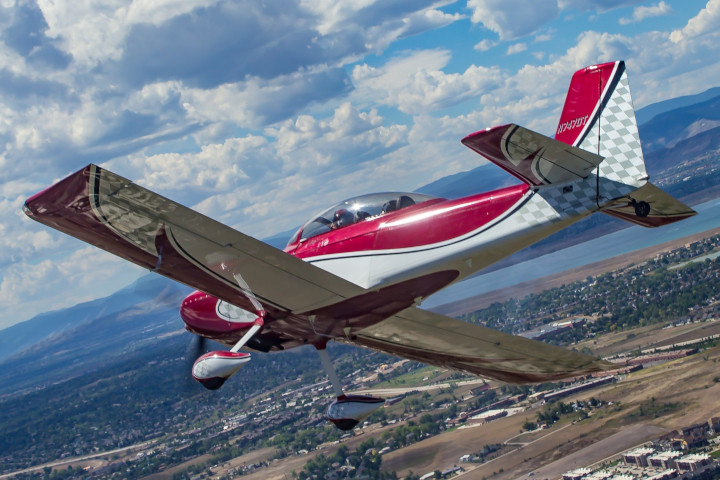 Tom "Strato" Spratt and the Vans RV-8
"Strato" is the current lead for the Rocky Mountain Renegades Aerobatic Team, a US Air Force Academy graduate, retired US Air Force Lieutenant Colonel, and a retired Captain at United Airlines. He has been flying since age 15! He was an F-4 Phantom and F-16 Falcon fighter pilot in the Air Force and Air National Guard who flew in the first Gulf War, where he received the Distinguished Flying Cross.
He flies a Vans RV-8 which he built in 2014. The kit-build RV-8 is a favorite for aerobatics pilots. The sleek fuselage sits atop a rectangular wing, and the large bubble canopy gives the pilot excellent visibility. Since it went on sale 25 years ago, 3,900 RV-8 kits have sold and 1,560 have been completed and flown in countries all over the world.